Let's Create your dream Yard!
Services
From Conception to completion
Northwest Landscape and Maintenance in Las Vegas, NV has provided customers with reliable, professional landscaping and maintenance services for over 10 years. We provide our customers with a FREE ESTIMATE for their projects, including services like:
If you dream it, we can create it
Whether you are updating the yard or creating a whole new space, Northwest Landscape and Maintenance is the best choice around. Locally owned and operated, we are available around the clock in the event of an emergency.
Contact us today at (702) 990-1303 and have your landscaping and maintenance taken care of the professional way.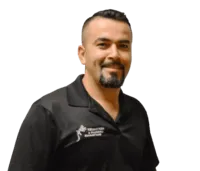 call (702) 990-1303 AND SPEAK WITH ONE OF OUR PROFESSIONALS
ABOUT OUR SERVICES, OR ARRANGE FOR A FREE ESTIMATE
Office Location
5060 E. Cartier Ave.
Las Vegas NV 89115
Open Hours
Mon-Thurs: 8:00 AM - 5:00 PM
Fri: 8:00 AM - 4:00 PM
Phone Number
(702) 990-1303